Warranty
We understand that buying a used car can be an intimidating process for some. That is why all of our cars come with a warranty, to reassure you that we are looking after you long after your drive off the forecourt.
Despite our commitment to extensive checks and the highest possible standards of preparation, sometimes things can go wrong with used cars.
Should the unforeseen happen, we want our customers to have the peace of mind that they will be well taken care of.
That is why we have partnered with the well reputed WarrantyWise & Warranty Assist to provide you with an excellent warranty package.
As mentioned previously, all customers will automatically be registered for this as standard.
What's not to like about that?!
Warranty Wise
At CJ Autos Bristol we aim to make buying a car with us as easy and stress free as possible. That is why we have teamed up with the UK's leading car warranty company WarrantyWise. With their extendible warranty cover for up to three years, you are always in safe hands.
WarrantyWise have earned their reputation as the UK's leading warranty provider through their great cover and fantastic customer relations.
WarrantyWise offer 5 different packages:
Platinum Plus: Up to 4 years old and 40,0000 miles
Platinum: Up to 8 years old and 80,000 miles
Gold: Up to 10 years old and 100,000 miles
Silver: Up to 12 years old and 120,000 miles
Bronze: Up to 14 years old and 140,000 miles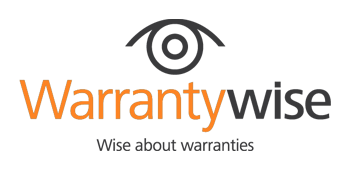 Warranty Assist.
Leave Your Fears Behind
The best way to appreciate your new purchase is a worry free driving experience.
To deliver this CJ Autos Bristol also recommends a Warranty Assist policy. This provides a comprehensive level of cover as soon as you take possession of the vehicle, allowing you to focus on enjoying the ride.
No matter how well a vehicle is maintained it is a fact that as cars age parts become more prone to failure. A warranty provides you with peace of mind that you will not be hit in the pocket should a sudden or unexpected failure occur.
All warranties include:
Parts & Labour contributions - Including VAT.
Cover For Listed Parts - Be sure exactly which parts you are covered for.
Diagnostic Costs - Labour time spent in identifying a fault, this can quickly add up.
Claim Limit - Value of vehicle. Covering you against even the most expensive failures.
Unlimited Number of Claims - Keeping you on the road should problems arise.
Roadside Assistance - Up to £75 for recovery, providing the component is a covered item.
Overseas Cover - For up to 60 days per year.